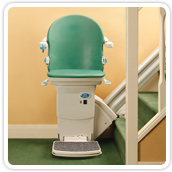 Stairlifts can change the lives of people who no longer manage stairs with ease.
We are currently working with a stair-lift company that operates mainly in the Hertfordshire and North London areas. They have years of experience supplying services and goods to customers who have physical disabilities and a desire for independence.
An elderly person who has spent their whole life in a Victorian cottage may be better off with friends and neighbours nearby than moving to purpose-built sheltered accommodation a mile away. Once a stair-lift is installed, that person may continue to be independent for many years.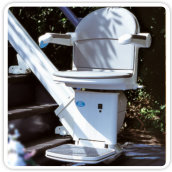 Solutions vary as there is no one-size-fits-all-stairs stair-lift. Stairlifts can be installed for spiral stairs, winding stairs, 'dog-leg' and other shapes and sizes. There is also an all-weather stairlift suitable for outside stairs.
More helpful information on the
Herts/London Stairlifts
website.